Locations and network partners
Since moving to our current production facilities in Ammersbek near Hamburg in 2002, we have been able to increase effi ciency even further thanks to state-of-the-art production technology. Together with our partner companies dph and Höfert, we are able to manufacture and deliver an extensive range of highly reliable sealing technologies. With our global network of business locations, we can offer a high level of product availability and excellent service.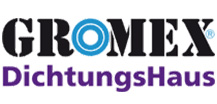 Our brand for shipping and power plants.
www.gromex.de

Our brand for general industrial needs.
www.hoefert.de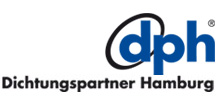 Our brand for the automotive industry.
www.dph.de
Branches
GROMEX has secondary branches in China, South Africa and Turkey.
More than a company?
For several years, GROMEX has voluntarily supported the preservation of landmarks like museum ships. Equipped with GROMEX products, ships such as the 1960's cargo boat Cap San Diego are still capable of long-distance journeys.